With Disaster Recovery Services' team on your side, you have access to decades of experience in the pre-loss planning and post-loss recovery/claim preparation services field. We will put the expertise we have gained in assisting hundreds of private sector, public entity, and non-profit clients to work for you as we serve as your advocate and partner to optimize your recovery dollars.
If FEMA is part of the recovery effort, your strategy will be enhanced by the experience of our team that includes former FEMA insurance specialists, contractors, and Public Program Delivery Managers. These professionals know FEMA's playbook and can help you expertly navigate through the insurance and FEMA processes.
Your Disaster Recovery Services Practice Leaders hold the Forensic Certified Professional Accountant (FCPA) certification, a certification held by only 500 professionals worldwide, with fewer than twenty professionals maintaining this important designation in the disaster recovery space in the United States.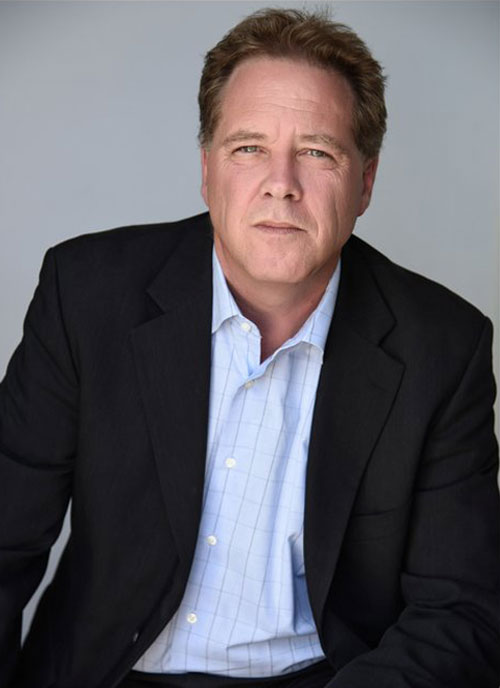 John Albrecht, CPA, CFF, FCPA
Chief Executive Officer
Disaster Recovery Services, LLC is led by CEO, John Albrecht, who holds over 30 years of experience in the forensic accounting, risk, and disaster recovery field. As a Forensic Certified Public Accountant (FCPA), John has concentrated his practice in the recovery of financial damages in the public accounting and consulting arena, and for more than the past decade has focused his business on providing clients with a turnkey solution in the restoration of operations and claims recovery area by building out and overseeing other specialty practices including claims project management, construction project management, FEMA claims project management, engineering consulting, and the development and implementation of customized IT data management tools to facilitate the claim recovery process. John has participated in the review and measurement of numerous complex damages claims where he has traveled around the world providing risk solutions to numerous clients, assisting in restoring business operations in a wide range of industries. John's diversified experience has focused on property damage claims, business interruption, extra expense and mitigating expense, but also includes considerable experience in construction claims, environmental claims, fidelity and liability claims, loss of earnings assessments, and various litigation support engagements spanning a variety of industry sectors.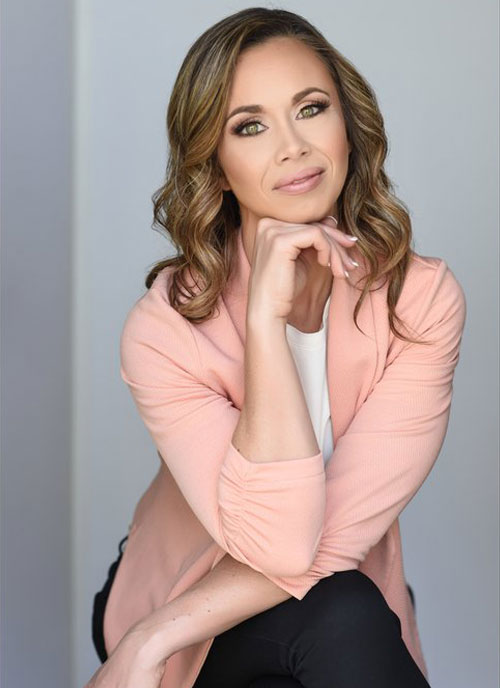 Dr. Kim Abrego, PT, DPT
Chief Operating Officer
Dr. Kim Abrego, PT, DPT serves as Chief Operating Officer of Disaster Recovery Services, LLC, bringing over fifteen years of experience in the disaster recovery field. Kim assists in managing the day-to-day operations of the business and provides project management support on DRS projects. Additionally, Kim focuses on DRS' Managed Vendor Partner program, providing contract procurement, marketing, management, and support to participating vendors and clients. Kim specializes in the platform development and vendor coordination aspects of strategic sourcing to successfully position suppliers in the areas of risk preparedness, disaster remediation and restoration, debris removal, and claims recovery among others. This method of strategic sourcing provides DRS clients with turnkey solutions while improving entity resilience by decreasing downtime and helping to ensure that clients optimize their recovery while return to normal business operations as soon as possible following a disruptive event.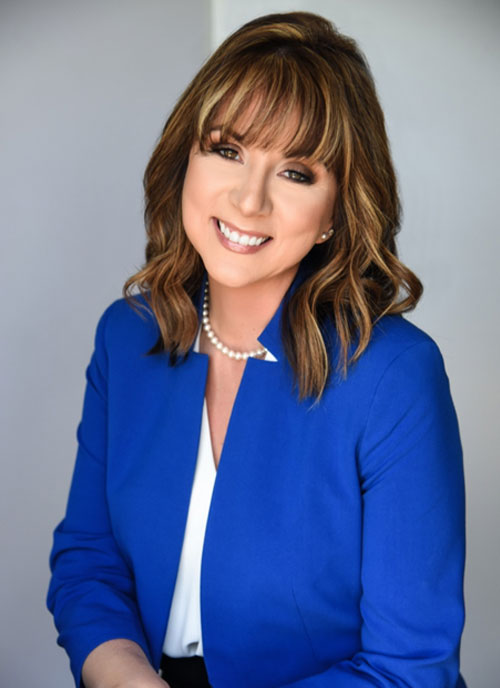 Deb Gallagher, CPA, CFF, FCPA
Public Entity Practice Leader
Deb Gallagher, Disaster Recovery Services' Public Entity Practice Leader and Senior FEMA Project Leader, has over 25 years of experience managing complex property claims, with a specialty in FEMA grant management. Deb has first-hand experience leading teams and executing strategies that have supported billions of insured and uninsured losses for commercial and public entities. Deb brings a "keep the end in mind" approach to each of the claims she leads. Always staying one step ahead, she is known for anticipating her clients' expectations and understands what is required to reach the final phase of the claim closeout/settlement process by adhering to the guidelines set forth in insurance policies, NFIP polices, the Stafford Act, FEMA's Public Assistance Guide, FEMA PA 9500 Series policy, 404 and 406 Hazard Mitigation Programs, CFR regulations, appeal rulings and other federal directives. Throughout her career, Deb has prepared expert reports on behalf of the policyholder and/or FEMA applicant under alternative dispute resolution proceedings including appeals, appraisals, arbitration, mediation, and litigation. She has been deposed as an expert witness in support of complex claim issues and has testified in Federal Court. Deb's track record in winning disputes has recovered millions of additional dollars for her clients who would have otherwise faced significant funding shortfalls.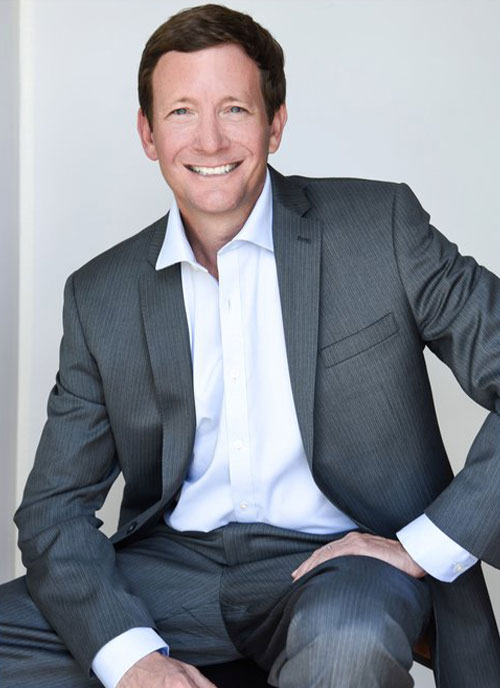 Jeb McPherson, CPA, CFF, FCPA
Public Entity Practice Leader
Jeb McPherson, Disaster Recovery Services' Public Entity Practice Leader and Senior FEMA Project Leader, has over 20 years of extensive, hands-on, experience specializing in the management of catastrophic, complex claims within the public entity sector. He focuses on a strategic approach to working through the FEMA grant management process as well as commercial insurance and/or other federally funded programs (i.e., FTA). Jeb has a "think outside the box" approach to challenges faced throughout the claim recovery process. He has pioneered several approaches to working side by side with FEMA representatives on complex issues that have resulted in extremely successful outcomes, especially for clients who were facing potential funding reductions, duplication of benefits, eligibility disputes and/or delays in cost reimbursement. His meticulous approach to the grant management process has helped clients recover billions of uninsured losses from FEMA and the FTA in all public entity sectors (states, state agencies, local governments, and private nonprofits). He is exceptionally well versed in the Stafford Act, FEMA's PAPPG, FEMA PA 9500-series policy, 406 and 404 Hazard Mitigation Programs, CFR regulations and appeal ruling precedents. Jeb has prepared expert reports, written several white papers and has published articles with topics surrounding the challenges faced by public entities throughout the FEMA process.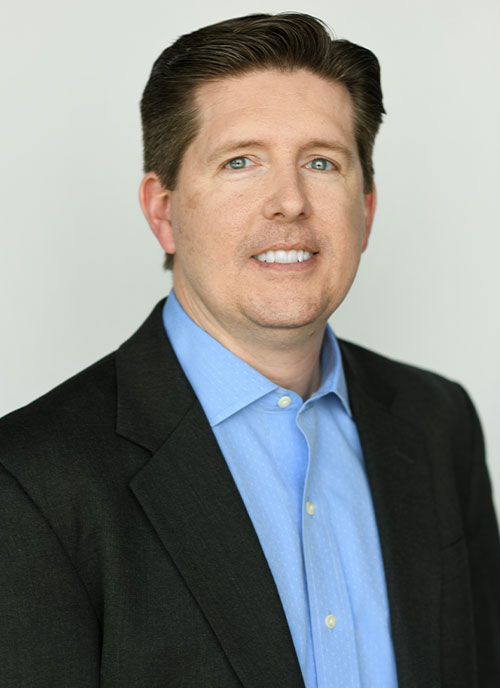 Jason Trahan, CPA, CFF, FCPA
Commercial Insurance Claims Practice Leader
Jason is the Commercial Insurance Claims Practice Leader for Disaster Recovery Services where he specializes in supervising and guiding professionals to provide a turnkey recovery solution for Claims Consulting, Disaster Restoration and Rebuild, and Debris Removal after a loss event. Jason focuses his practice on providing forensic accounting services in the measurement of complex insurance claims. Since 1997, Jason has assisted numerous clients in reaching settlements on insurance claims, including property, business interruption, extra expense, builders risk, cyber, and liability claims. Jason has also provided assistance to insurance companies regarding reinsurance disputes. Jason's experience includes dispute-related services for complex breach of contract and purchase price disputes; involving damage quantification and valuation issues. Jason also has experience performing forensic and investigative accounting work utilizing electronic evidence discovery and data mining. His experience in the above areas includes both public, private, government, and not-for-profit organizations within industries such as manufacturing, automotive, semiconductor, food & beverage, financial services, retail, hospitality, agribusiness, gaming, transportation, and oil and gas refining.